markopolo wrote:Another project I'd like to do is to add a hitch mount Honda generator carrier. It would have to be lower than the bottom edge of the rear door so that I could still open the door.
I'm still thinking about this. The company that made this hitch mount box for a generator
seems to have gone out of business
It was for a Honda EU3000.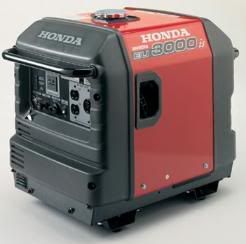 I only want a Honda EU2000i generator.
Netboy did a great job with his:
NetBoy's Camper Page
but I want mine locked in a box
It's only for my air conditioner which has the following specs:
Full Load Amps Compressor = 9.3 amps
Full Load Amps Motor = 2.5 amps
The EU2000i output is:
AC Output: 120V
2000W max.(16.7A)
1600W rated (13.3A)
So I think it'll work.